Humanity is part of nature and that means, even today, we respond to stimuli from nature. For the last one hundred years we have lived in artificial environments, which means we have lost the connection with nature. Regular contact with nature has a positive effect on people's wellbeing. With this in mind, it would be great to return nature into our modern-day living environment. With biophilic design, we can.
What is biophilic design?
Biophilic design is a process in which natural materials are used in the design of living environments. This facilitates our innate need to connect with nature. By adding biophilic aspects to an environment, stress is reduced, learning ability and concentration are increased, and the perceptiveness is improved. This also has positive effects for people's health. Biophilic design cannot just be applied to office and residential buildings but also to public spaces such as hospitals, schools and universities, shopping centres, swimming pools and hotels.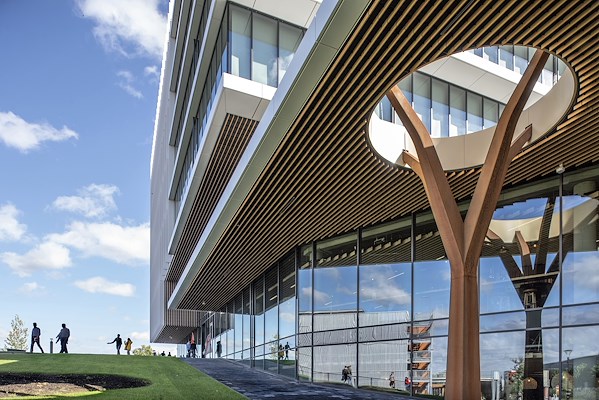 Why solid wood?
Wood is the most common material in sustainable and biophilic construction. It naturally stores carbon dioxide, it insulates well, it is strong and easy to maintain. In addition, it is recyclable and biodegradable. The Derako solid wood systems are a perfect fit for this design method. At Derako, we only work with wood from sustainably managed forests and all Derako systems are also fully dismountable and reusable in a circular economy. Om addition to the stated characteristics, all products meet the government certifications for sustainable purchasing.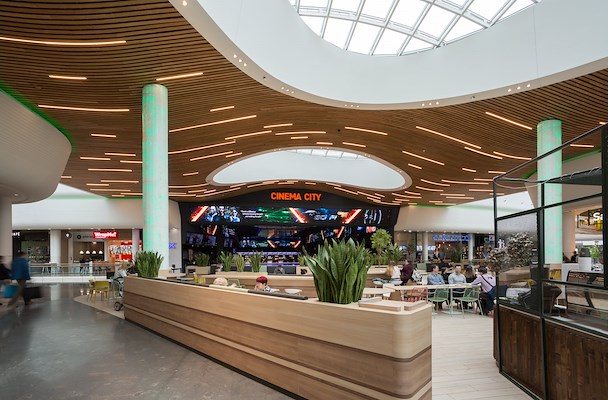 Using solid wood systems
Derako has two main systems for ceiling and wall application. The first is the Grill system, consisting of vertical wooden slats that create a nice effect in the depth of the ceiling. The second is the Linear system, which consists of horizontal slats, showing the wooden surface upfront.
The two main systems are divided into four product lines: The Base-line, a standard, budget-friendly panel solution; the Pro-line, a tailored solution with a wide selection of design options; the Exclusive-line, with the option to create particular shapes; and Cloak Wood, for designs with solid wood fitted with a natural wood veneer.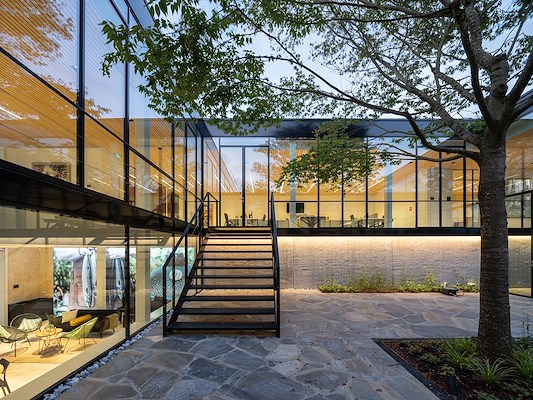 Looking for inspiration
All over the world, Derako has installed solid wood systems in and on many beautiful buildings. Whether you have a large or small project or need a cost-effective or highly exclusive design, Derako is happy to help and advise. Our staff will gladly provide you with information and inspiration. Be sure to take a look at our company video.