Wood types for ceiling and wall
For the Derako systems there is a large selection of high quality wood varieties available. Besides standard wood varieties Derako now also has a number of high quality technologically advanced materials available. These have been obtained via environmentally friendly preservation processes and offer a very good alternative for tropical hard woods. The application and environment can have an effect on the type of wood chosen to be used. The Derako advisers will be pleased to inform you about the possibilities.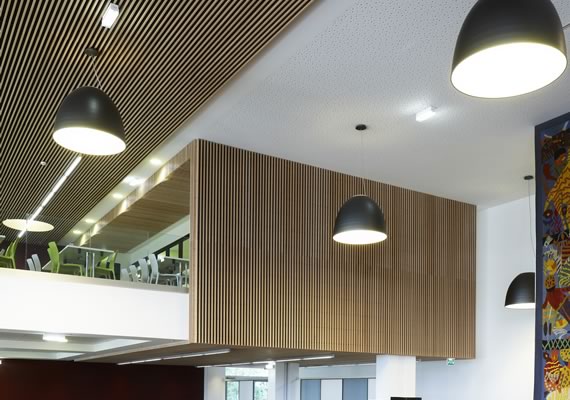 Wood and finish
Derako has a broad range of wood types. Varying from very light wood tones to dark and warm colours. Every wood type has its own unique natural properties.
View the types of wood
SOHO colours inspire
ith the Colour Wash wood finishes you can give the interior of a building a special touch while the structure of the wood remains visible.
Read more