Good acoustics in an open space can enhance people's sense of well-being. In particular public spaces where many people come together, can benefit from good acoustics. A high level of reverberation is tiring and might hinder your concentration and productivity.
Our solid wooden grill ceilings offer good acoustic properties by nature. To enhance the acoustics even more, Derako now offers a new addition to the grill system. An acoustically enhancing material, called the Eco Silent Panel. The Derako Eco Silent Panel is made from polyester wool. This material can be added to your Derako grill system when ordering.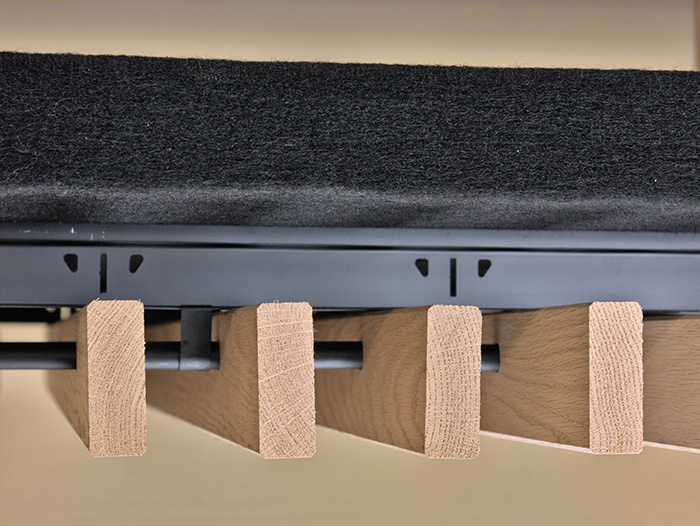 The advantages of the Eco Silent Panel
Sound absorbing according to EN ISO11654
Made from recycled polyester fibres
Dimensions of the Eco Silent Panel fit within the Grill carrier system
Dimensionally stable and elastic
Non-irritating to skin and eyes
No VOC or formaldehyde emissions
Fire stability B class B1, smoke S1, and drop formation d0
The Eco Silent Panel will be made to measure according to the measurements of your Derako grill ceiling. With this added feature we can offer a total solution for a sound reducing and sustainable solid wooden grill ceiling system.


Read more about the product details the advantages of the Eco Silent Panel in our leaflet:

Eco Silent Panel folder