Inspired by nature

Solid wood ceiling and wall
Nature is the basis of all Derako products. With the solid wooden ceiling and wall systems, you do not only create an environmentally friendly and durable decoration, it also brings nature closer to people's environment. Because of the enormous freedom in design, the systems naturally give a great deal of inspiration, and in the past have led to numerous new creative designs... and that is what we stand for at Derako.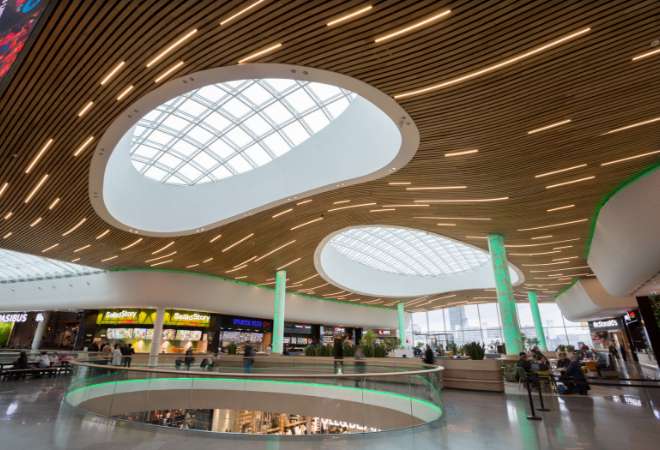 Ceiling systems
The invisible fastening, the wide range of wood types and the many application possibilities allow you to create unique ceilings with their own appearance. With eight product lines, there's a solution for every budget.
Read more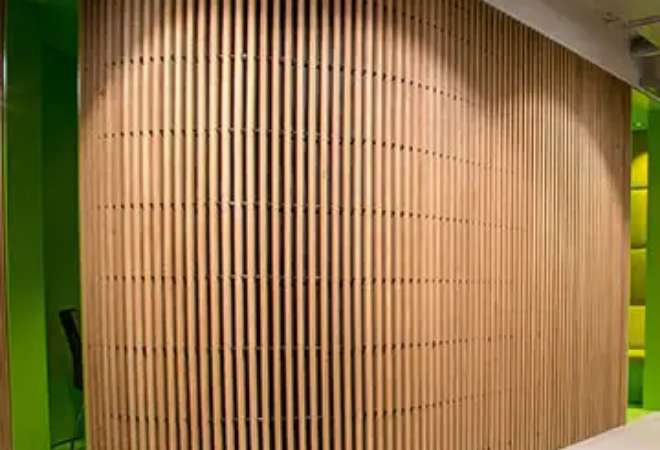 Wall systems
A natural, atmospheric and authentic wall? Go for solid wood. We offer a wide range, you create the desired appearance. The wall system is easy to integrate and combine with the ceiling system.
Read more