Interview and article about the acoustics in school buildings. How can the acoustics and indoor climate be improved in a school?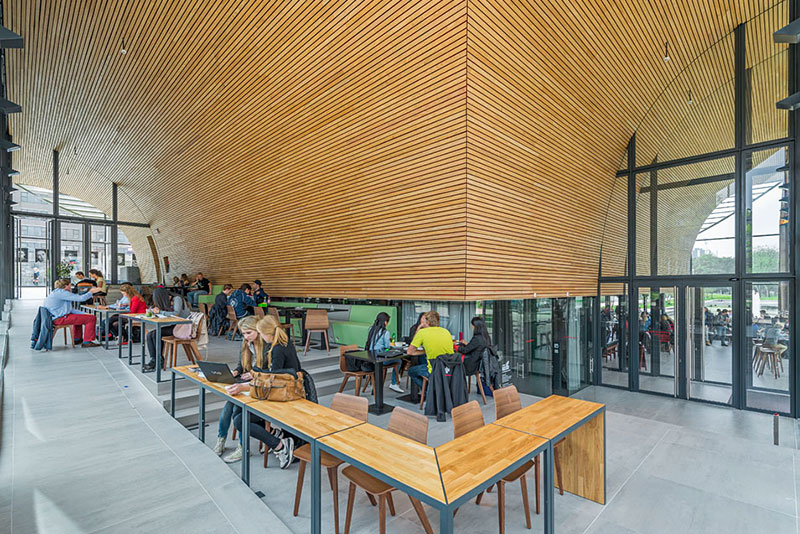 Recently, as part of the school project, Derako International was interviewed by the magazine "Education and Building". Following the interview, an article was published in the trade journal in which the acoustic effects of wooden walls and ceilings in school buildings are described.
Read more – article acoustics in school buildings
Wooden walls and ceilings contribute directly to the improvement of the inner climate and the acoustics in classrooms and spaces for general use in schools.
The acoustics of solid wood - speech intelligibility
Depending on the function of the room in a school, it may be important to have good speech intelligibility. In a classroom or conference room it is precisely the speech that determines the quality. Research has shown that there is a direct link between good speech intelligibility and the capability to study. More information about the requirements for acoustic spaces and the acoustics of solid wooden walls and ceilings can be found via the links: acoustics of wooden walls and ceilings and acoustic wooden ceiling.